Sow THE Word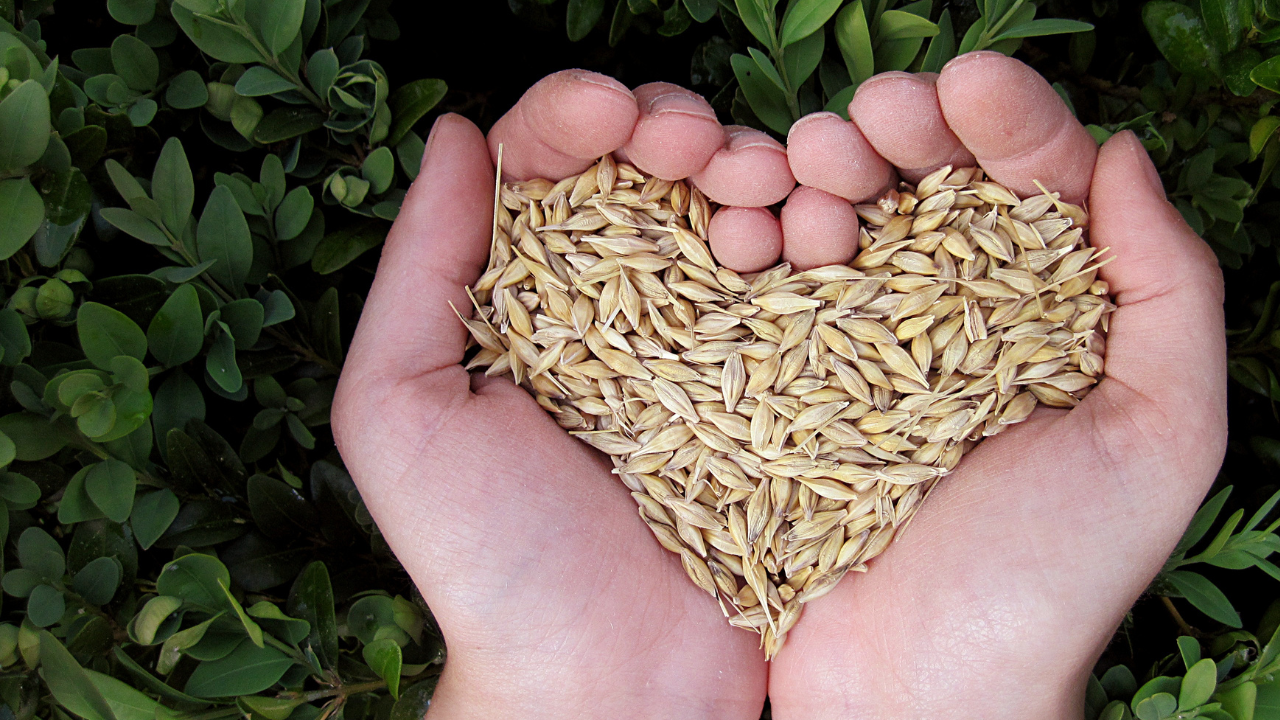 Sep 8, 2023

| by

Diana Wade

Mark 4:14 (KJV) says, "The sower soweth the word." It's a simple verse, but it's one that has great meaning in every facet of our lives. I have always loved this because it represents our life in the past, our present life, and the life we will live in the future. You may ask why? Because the words of our mouth are important things in our lives. It seems that Jesus thought so, too. In the previous verse He said, "Know ye not this parable? And how then will ye know all parables?"

Today I have been thinking about the "seed" that has been planted in my life. Maybe you've heard me say that my mom told me I had very wide shoulders and always referred to the fact that my ears were small like hers. I don't think she meant to leave me with the impression that my shoulders and ears we not quite right (I don't think she liked her ears), but that is the conclusion I drew as a young girl. Those words had a big impact on me. Examples like that have made me try to think before I speak (it doesn't always work).

We hear the "sower sows the Word sermon", but sometimes we forget that we are sowers, and we are sowing some kind of "word" every minute of the day, both into our lives and the lives of others. We are triune beings—spirit, soul, and body. Our spirits have been made alive and we are righteous when we receive Jesus as our Savior. On the other hand, our souls (mind, will, and emotions) and bodies are the result of "seed" that has been planted in us, both by others and ourselves.

Maybe you're thinking that because of words you've sown in the past that you will never "get it right", but you can. Declare this for your life: "My past doesn't define me. Only the Word of God defines my life, and I am able to sow the Word into my life and the lives of others—EVERY DAY of my life!"

We must settle the fact that there is no condemnation toward us about our past when we have been made new creatures in Christ. II Corinthians 5:17 tells us this: "Therefore if any man be in Christ, he is a new creature: old things are passed away; behold, all things are become new" (KJV) The Message says it this way, "…what we see is that anyone united with the Messiah gets a fresh start, is created new. The old life is gone; a new life emerges!"

If you've had problems with the people in your life, if people have been happier when you leave the room than when you entered, just take a look at the "seed" you've been planting with your words. Or, maybe you've been tremendously hurt by words people have spoken to you. If either of these apply to you, remember these scriptures:
You're not condemned...Romans 8:1

Jesus and our Heavenly Father love you and have given you hope...II Thessalonians 2:16

You have perfect peace when you keep your mind on Him and trust Him...Isaiah 26:3

You don't have to fear because His perfect love has cast it out of you...I John 4:18
When scriptures like these become real to us, it becomes easy to bless the ones in our life with our words. We can sow good thoughts into the lives of our spouse, children, grandchildren, friends, and even people who may not like us.
I am eternally thankful for the people, both in my past and now, who have sown the Word of God into my heart. They make me more conscious every day of how blessed I am to know them. If you're receiving this Word of Encouragement today, you are one of those people. Thank you, and let's continue to sow the Word into the lives of those we know and love.
Love and blessings to you today!
Pastor Diana